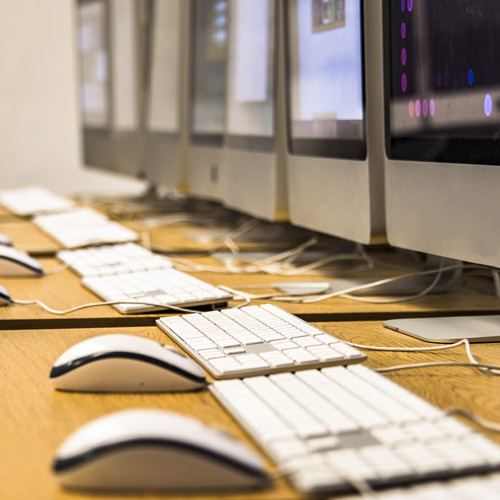 Apple devices at education pricing
We certainly don't need to give you the hard sell when it comes to all things Apple. We all know who they are and the products they offer. Quite frankly, it's hard to imagine a world without their products.
So, with that in mind, it might not be your first port of call to speak to us about Apple and their devices, but we think it's time that changed. Education customers don't need to pay "off the shelf" prices for their products and we're able to offer extremely competitive pricing, which won't blow your IT budget.
Whether it's a suite full of iMacs for video editing, photography or music, a classroom full of iPads or even a fancy new Macbook Pro for your senior leadership team, we'll get you the best possible pricing. Next time you're thinking all things Apple, be sure to also think of VeryPC.
Contact a VeryPC specialist