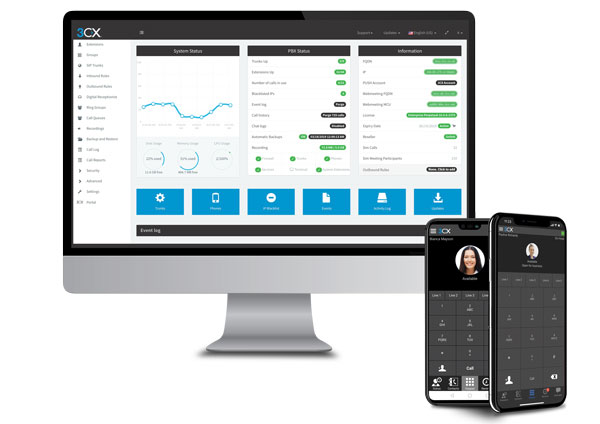 Take control of your phone system
Simply put, VoIP (Voice over Internet Protocol) is the ability to make telephone calls over the internet, rather than using a regular landline or mobile network. Here at VeryPC, we partner with 3CX, a leading VoIP system which can be run on-premises or in the cloud with Microsoft Azure, Google Cloud, Amazon Lightsail and many more. 
With support for Windows and macOS devices, you can manage your calls from your desktop and make, receive and transfer calls via the office phone system from your computer. Effectively, using a headset alongside the 3CX app, replaces the need for a traditional desk phone. We've been using this system right here in-house at VeryPC for over 12 years, so if you've ever called one of our friendly team you'll have been speaking to us using VoIP and 3CX.