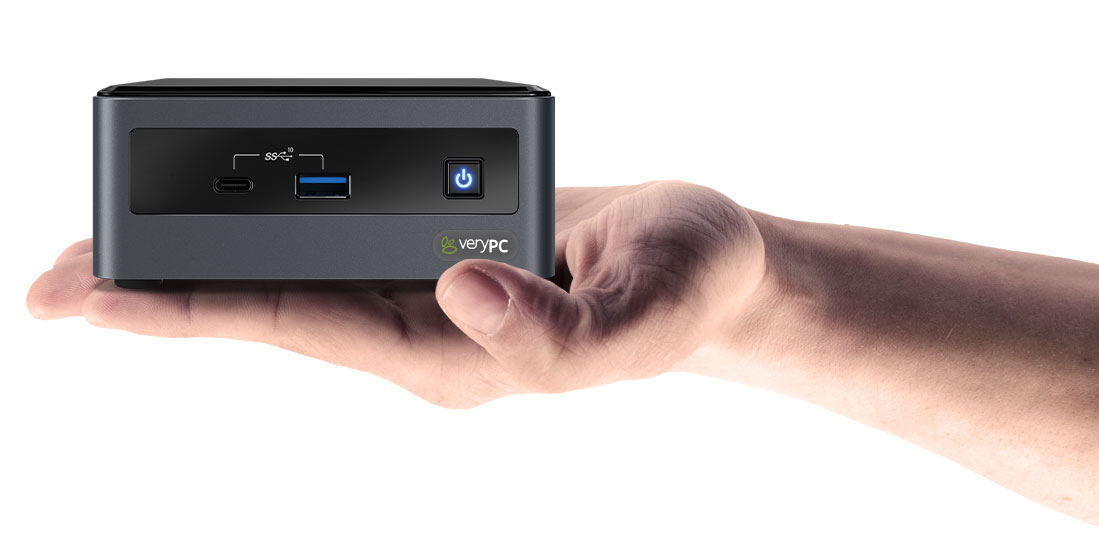 Small Size, Big Performance
The Intel NUC has the latest 10th generation Intel "Frost Canyon" processors and packages the performance of a full size desktop PC into a computer that fits in the palm of your hand.
Size: from 4½ inch square, UCFF mini-PC with VESA mounting bracket.
Performance and value: from Intel® Core™ i3 up to Intel® Core™ i7.